Home Property Insurance
By concluding a home insurance contract, you give a sense of security to yourself and your family!
Fast, easy and personal
Additional discount for self-service
Appropriate protection and price
Wide selection of additional risk cover
Additional information and insurance terms
1. When insuring, choose All-risk Insurance that provides the widest insurance cover.
2. Choose a sufficient sum to insure your home property with according to its value.
3. Choose additional cover for portable property: home property insurance cover outside the place of residence.
4. When living on higher floors, choose a bigger sum of insured liability insurance to cover all claims for the apartments below in case of accident.
5. Read the insurance terms and conditions and ask customer service if necessary.
You can insure:
- residential and outbuildings;
- apartments and apartment ownerships;
- domestic property, i.e. movable property located at the place of insurance.

In the case of a building or apartment, the insured object is its structural elements and other important parts, e.g. interior decoration, technical systems, built-in furniture, etc. In the case of household property, the insured object is furniture, household appliances, clothes, leisure equipment, etc.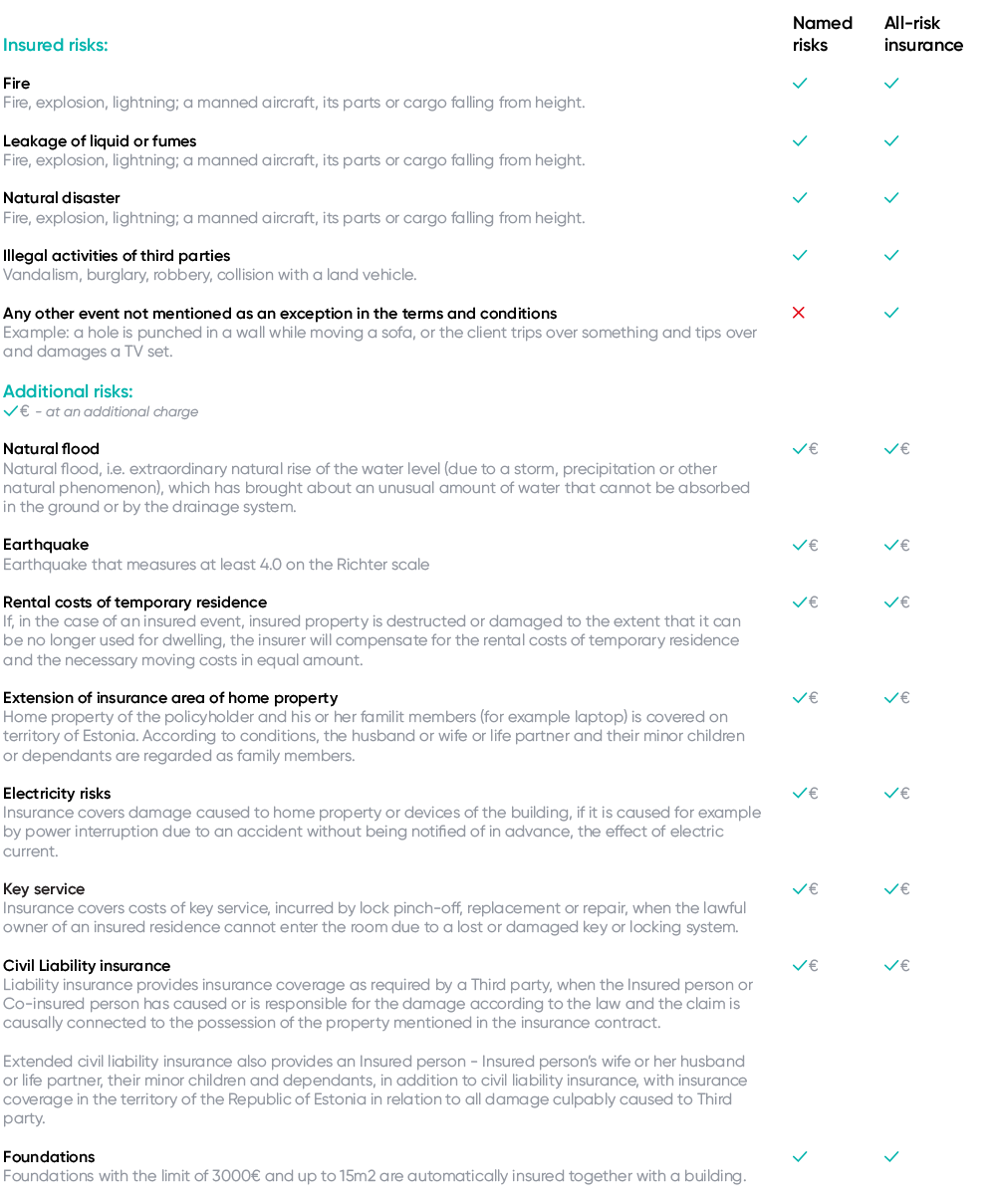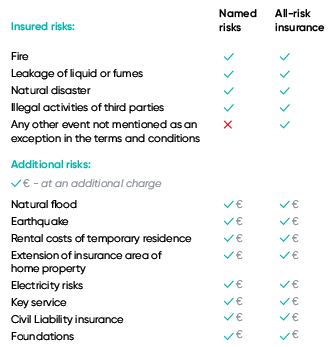 The place of insurance is a building located at the address specified in the insurance contract.
Home property (movable property located at the place of insurance) can also be insured outside the place of insurance within Estonia or another territory.
Get in touch
Fill in the application and we will contact you on the desired topic.
Fields with an asterisk are required.
I would like to receive personal offers and marketing information by e-mail.
{{getInTouchModule.applyCheckboxType('not_required')}}
get_in_touch_agree_data_processing
{{getInTouchModule.applyPhoneRequired(true)}}