Company and apartment association property insurance
There are situations it is difficult to get out from. Insure!
Fast, easy and personal
Individual approach
Appropriate protection and price
Customer-oriented claims handling
Additional information and insurance terms
You can insure:
- buildings and structures
- inventory and equipment
- goods
- co-owned parts of the building managed by the apartment association
- investments in buildings or equipment during the insurance period
- other assets as agreed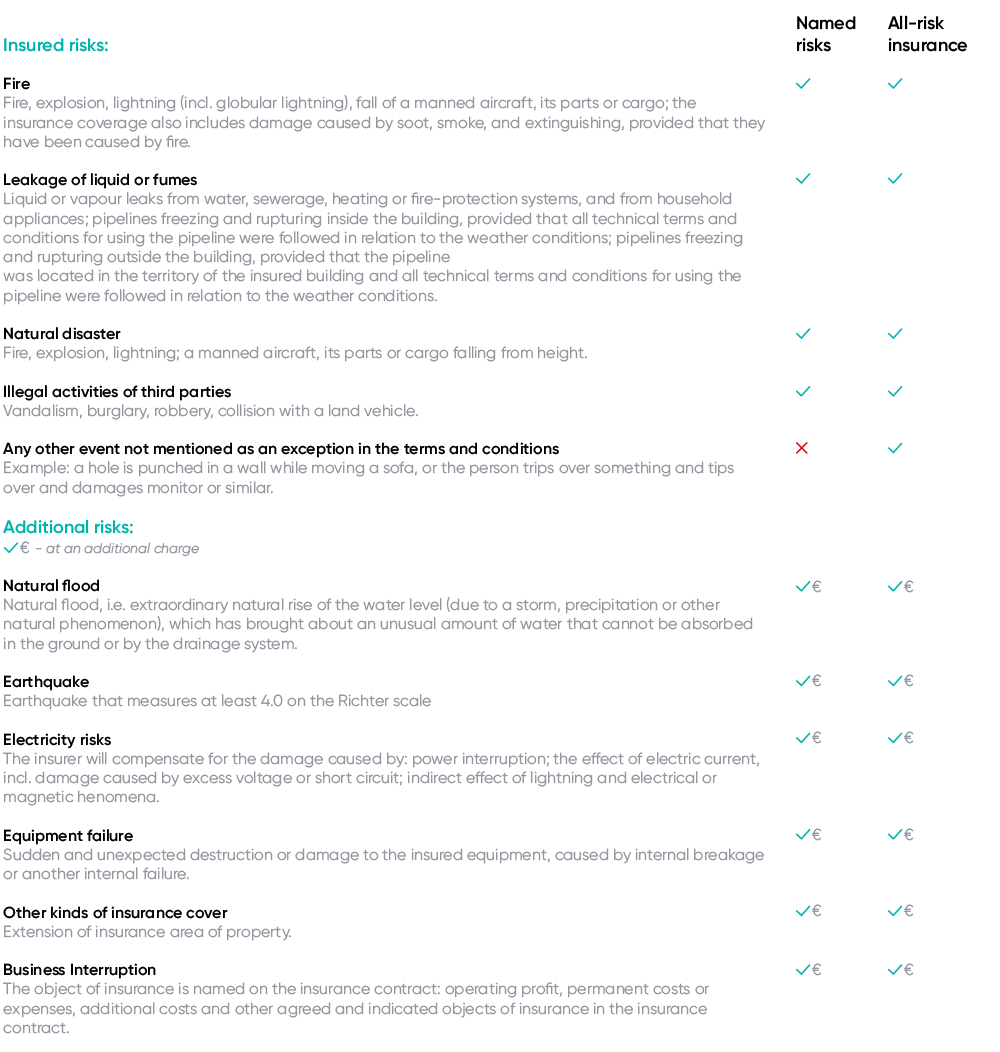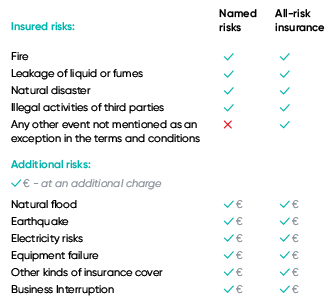 The place of insurance includes buildings or their interiors located at the address specified in the insurance contract.
By agreement, movable property located at the place of insurance can also be insured outside the place of insurance.
Get in touch
Fill in the application and we will contact you on the desired topic.

Fields with an asterisk are required.

I would like to receive personal offers and marketing information by e-mail.

I am informed and agree to the BTA Privacy Policy

{{getInTouchModule .appendCmsFields("{\"name\":{\"name\":\"name\",\"enabled\":\"1\",\"label\":\"Name\",\"title\":\"\",\"placeholder\":\"\",\"value\":null,\"items\":[],\"required\":\"1\",\"tooltipster\":{\"title\":\"\",\"description\":\"\",\"enabled\":false|c|,\"email\":{\"name\":\"email\",\"enabled\":\"1\",\"label\":\"E-mail\",\"title\":\"\",\"placeholder\":\"\",\"value\":null,\"items\":[],\"required\":\"\",\"tooltipster\":{\"title\":\"\",\"description\":\"\",\"enabled\":false|c|,\"phone\":{\"name\":\"phone\",\"enabled\":\"1\",\"label\":\"Phone number\",\"title\":\"\",\"placeholder\":\"\",\"value\":null,\"items\":[],\"required\":\"1\",\"tooltipster\":{\"title\":\"\",\"description\":\"\",\"enabled\":false|c|,\"message\":{\"name\":\"message\",\"enabled\":\"1\",\"label\":\"Message\",\"title\":\"\",\"placeholder\":\"\",\"value\":null,\"items\":[],\"required\":\"\",\"tooltipster\":{\"title\":\"\",\"description\":\"\",\"enabled\":false|c|,\"receiveMarketing\":{\"name\":\"receiveMarketing\",\"enabled\":\"1\",\"label\":\"I would like to receive personal offers and marketing information by e-mail.\",\"title\":\"\",\"placeholder\":\"\",\"value\":null,\"items\":[],\"required\":\"\",\"tooltipster\":{\"title\":\"\",\"description\":\"\",\"enabled\":false|c|}" )}}